M0VE App Docs.
Last Updated 6/12/2020
We appreciate you taking the time in learning more about our platform. If we can improve the documentation experience in any way. Please don't hesitate to reach out and let us know by submitting a support ticket or emailing [email protected].
Getting Started
Account Registration:
Our platform is separated to serve by user type. Dependent on the user type we cater our platform to serve your business needs and goals.
To assist in deciding which account type is best for you, we've outlined the characteristics of each account type:
Page: (Creates Events in Multiple Locations)

Rather a Company, Musician, Brand, Promoter, Event-Manager, etc.. this account is for you! Do you create events in multiple locations, Ranging from different cities nation-wide to even international countries?! This account is dedicated to improving the management of your events while growing a follower base.

Venue: (Creates Events (Single Location))

Aimed to truly benefit Music Venues, Nightlife Venues, theaters plus much more. The "Venue Account" is aimed to effectively create an online ticketing experience while establishing a social presence that connects with your local audience, providing further engagement, social presence, plus more! With this account, M0VE strives to grow your ticket sales while also increasing your venue's booking inquiries & local audience!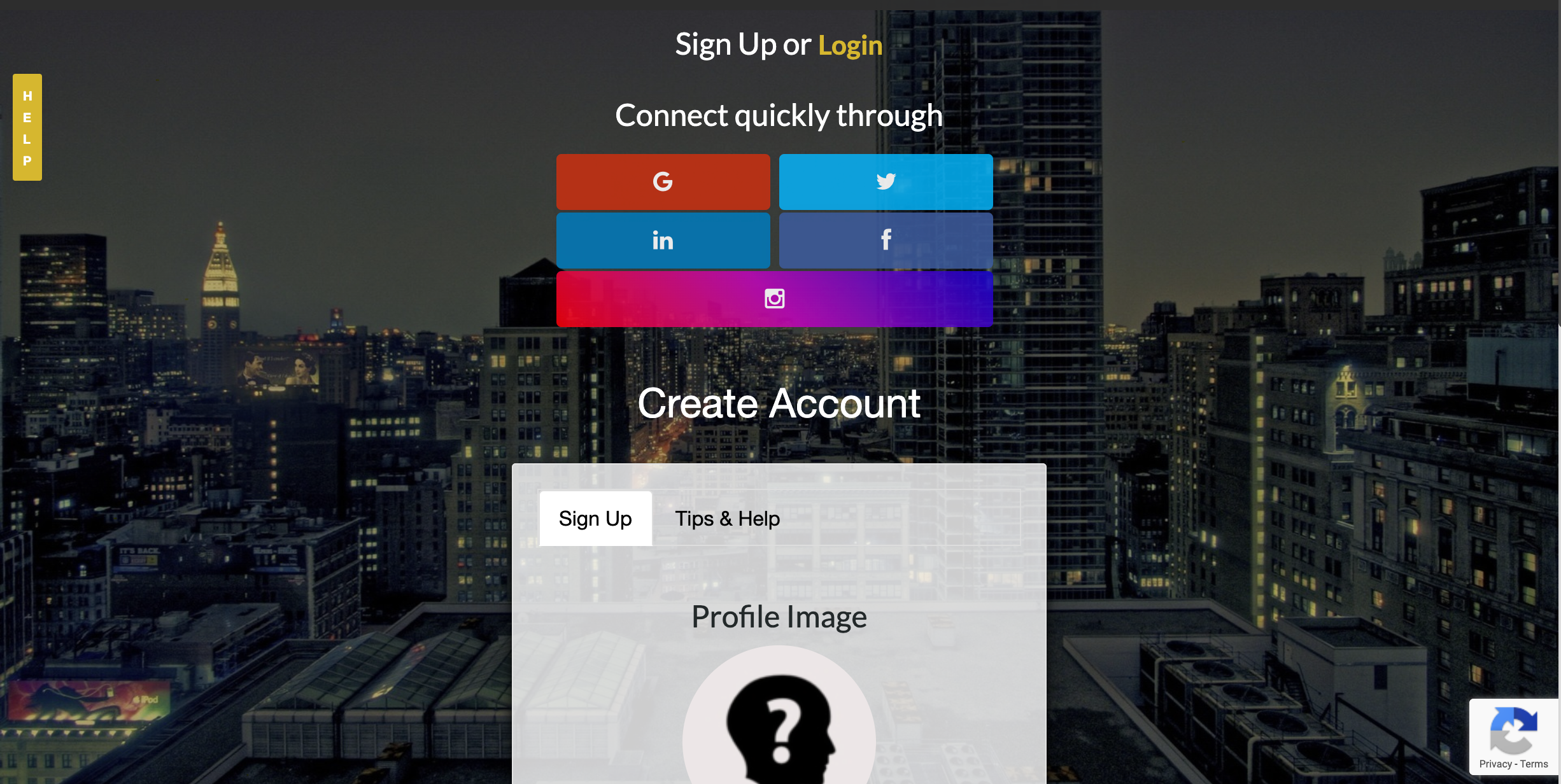 Your Profile Page
M0VE is designed to get you up and going quickly, and to do it simply. When your account is created, M0VE auto generates a public profile page for your account. Though profiles come pre-built with a consistent template. You are able to customize several aspects of the page.
You can provide details about your business while specifying your background image, overlay and button colors, and inserting links to your website or social media.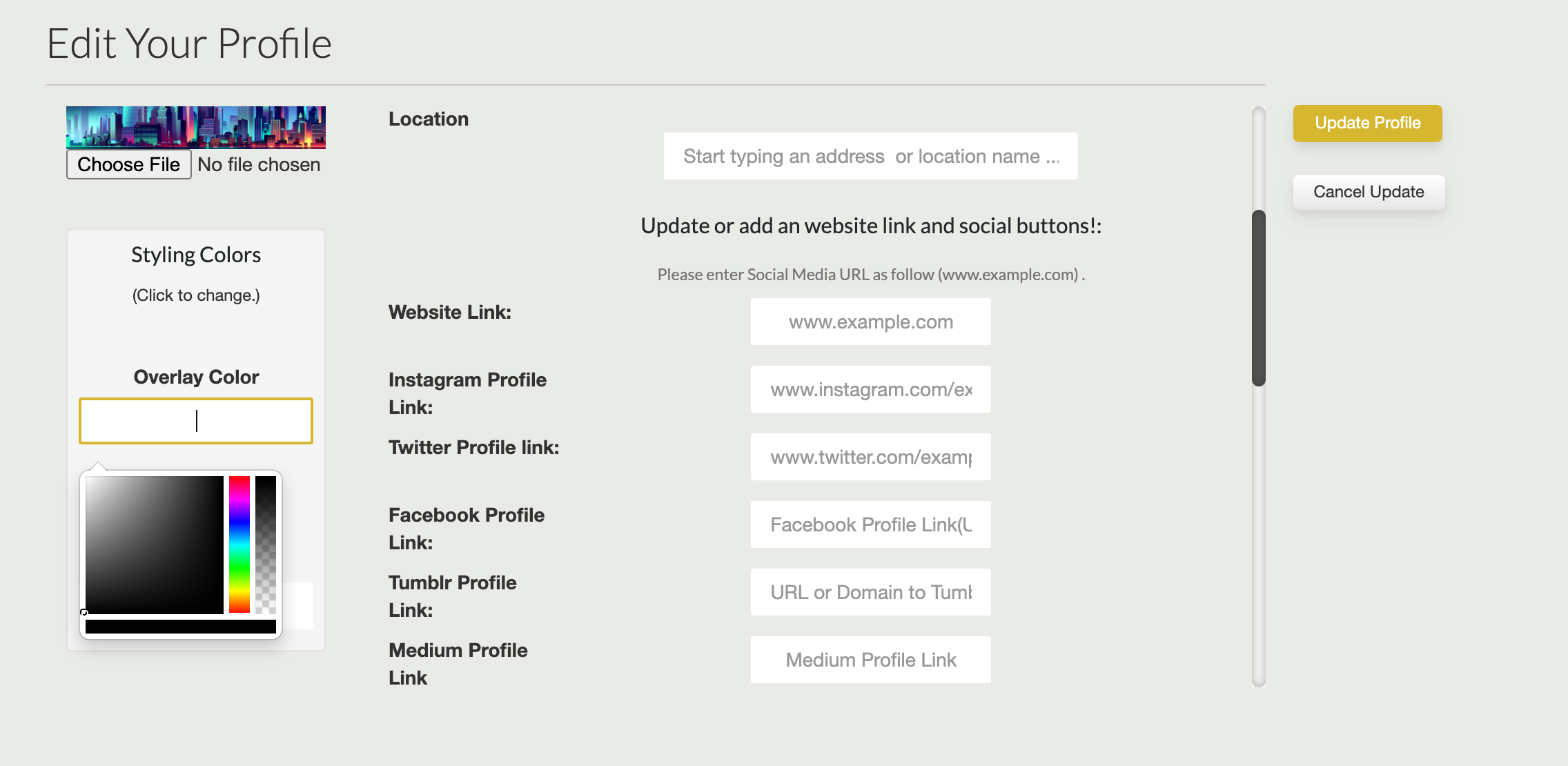 Creating Events
When creating events you are able to handle your event and ticket details, all at once.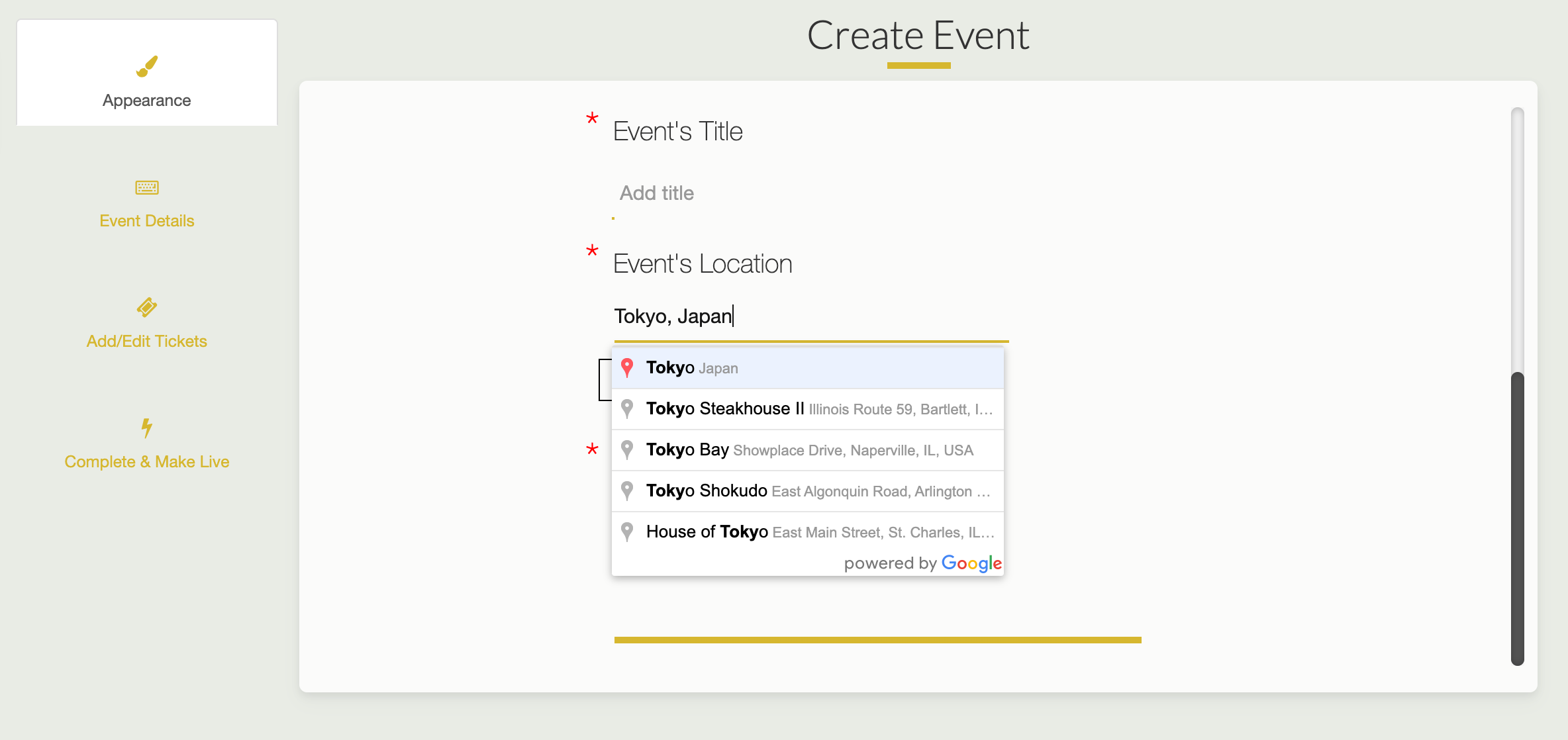 When adding your event details, several fields are available to share relevant information about your event but they also assist in building SEO fields for the actual Event Page. This helps your event page become discoverable on search engines like Google and Bing.
SEO Values:
The event image represents the "OG Image", and is the image that displays when your event link is previewed in places like Facebook, Twitter, etc…

The event title represents the event page title

The event caption helps share a short description of your event and also acts as the description of your event page.

Event tags allows you to categorize your events and also acts as keywords for your event page.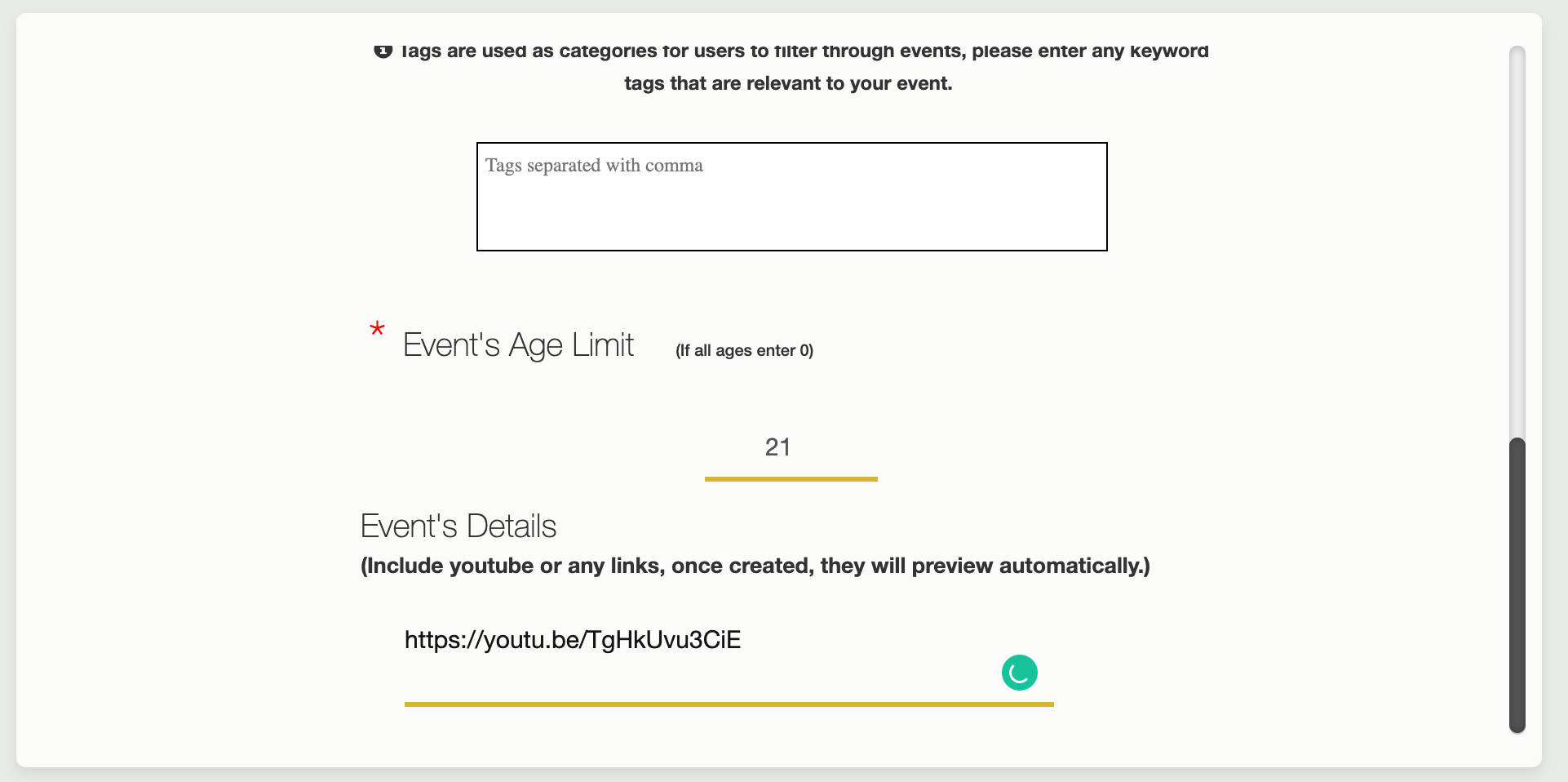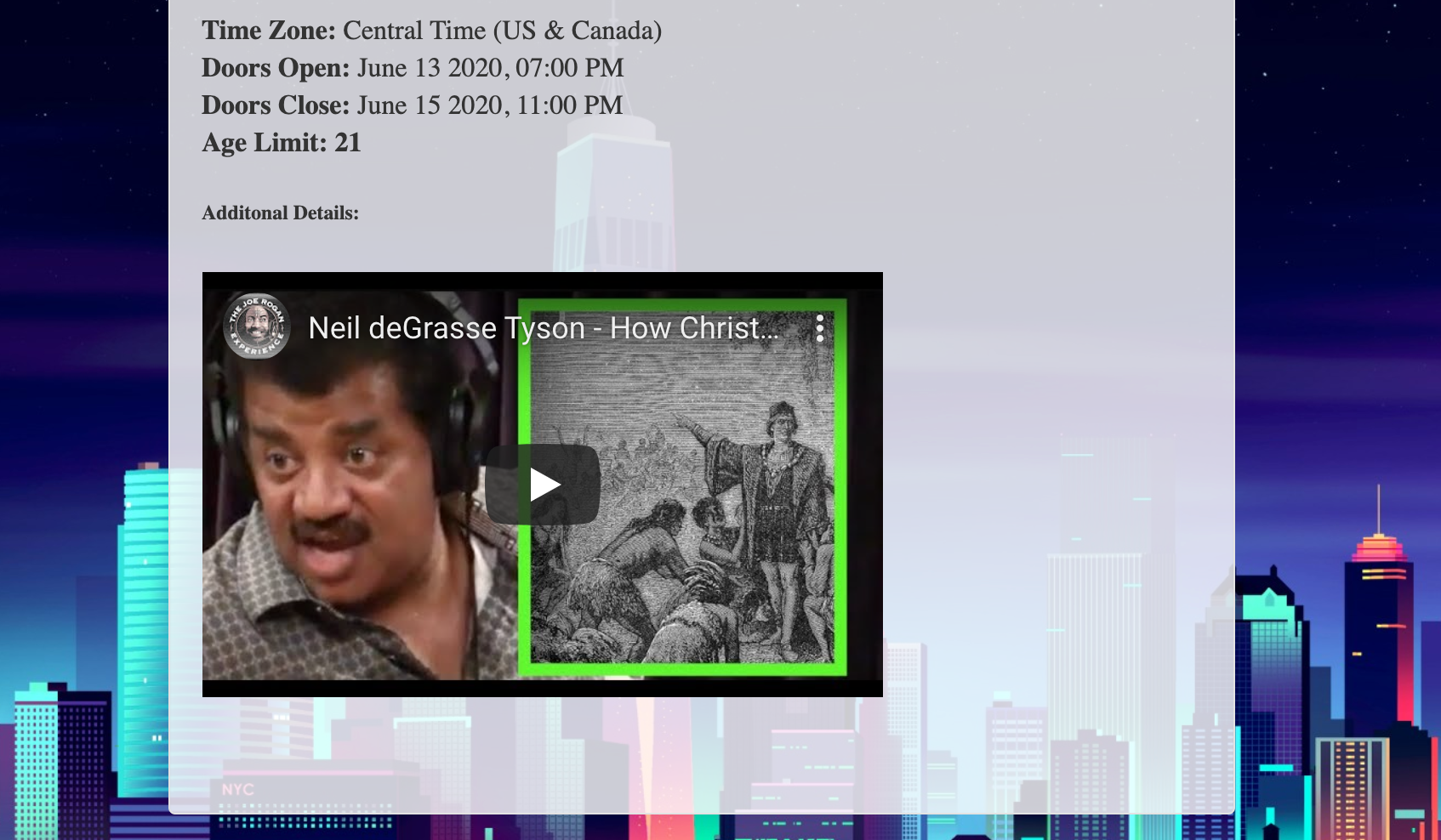 The event details field allows you to add details about your event without any character limits. You can also simply provide links to things like Youtube videos, Soundcloud and Spotify links, and much more.
When links to items like Youtube videos, and Soundcloud links are added within the event details page. They are automatically in embed within the event page once published.
Event Features
Sharing on the Event Page:
After your event is published, M0VE auto-generates a Bit.ly short URL for your event. The URL would appear like the following

https://bit.ly/XXXXXX

.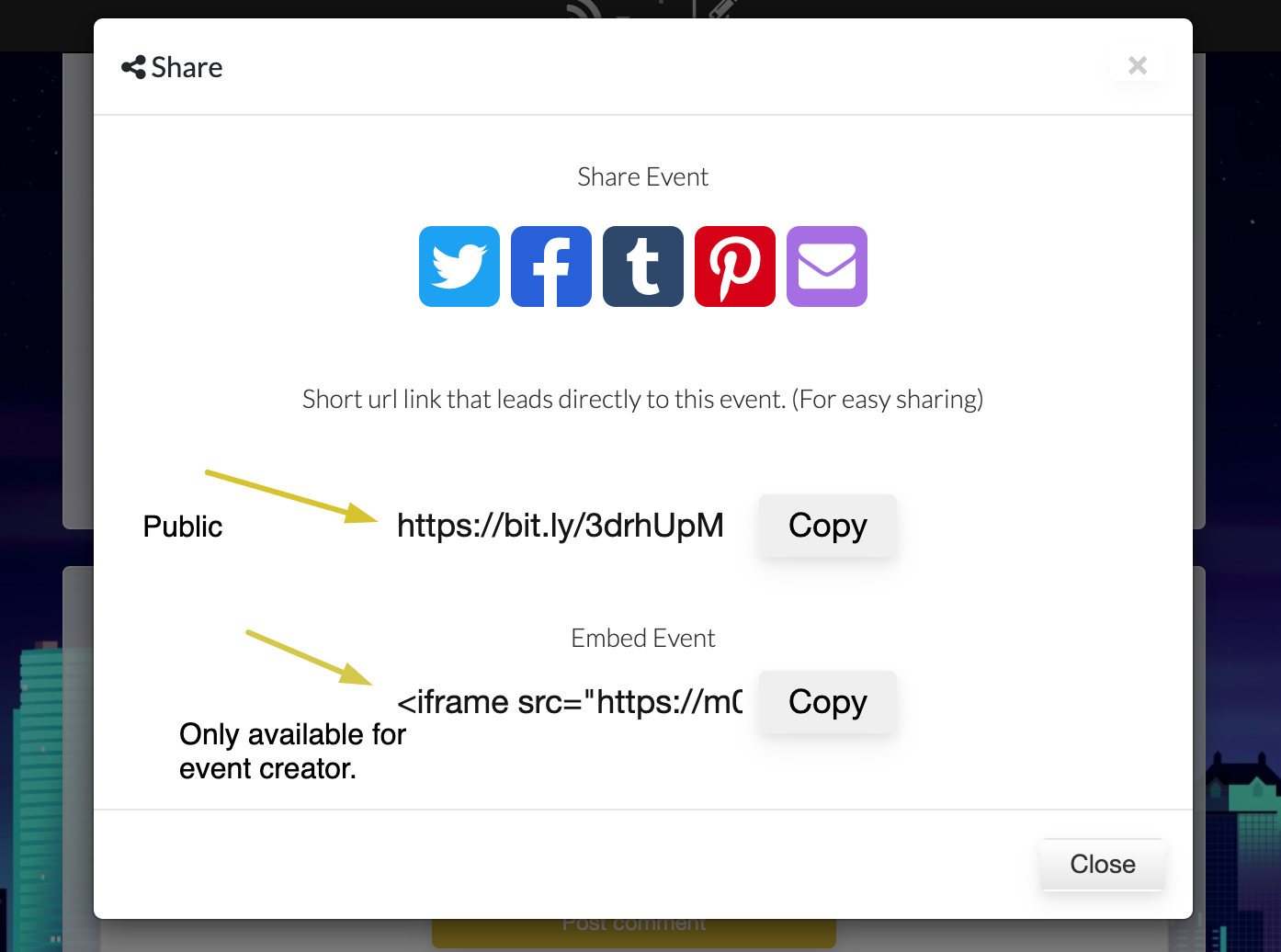 An embedded iframe is also available for your event page. This enables an event widget to be added to places like your website.
Managing Bookings
Event Bookings:
Within your admin panel, you are able to access each event's booking dashboard. Within the booking dash, you are able to manage your bookings simply in one spot.
Search through bookings by Name, Email, or Confirmation number

Edit booking information and resend tickets within one click.

Export a list of your bookings for print or as a sign-in sheet.

Send email announcements to all of your attendees at once.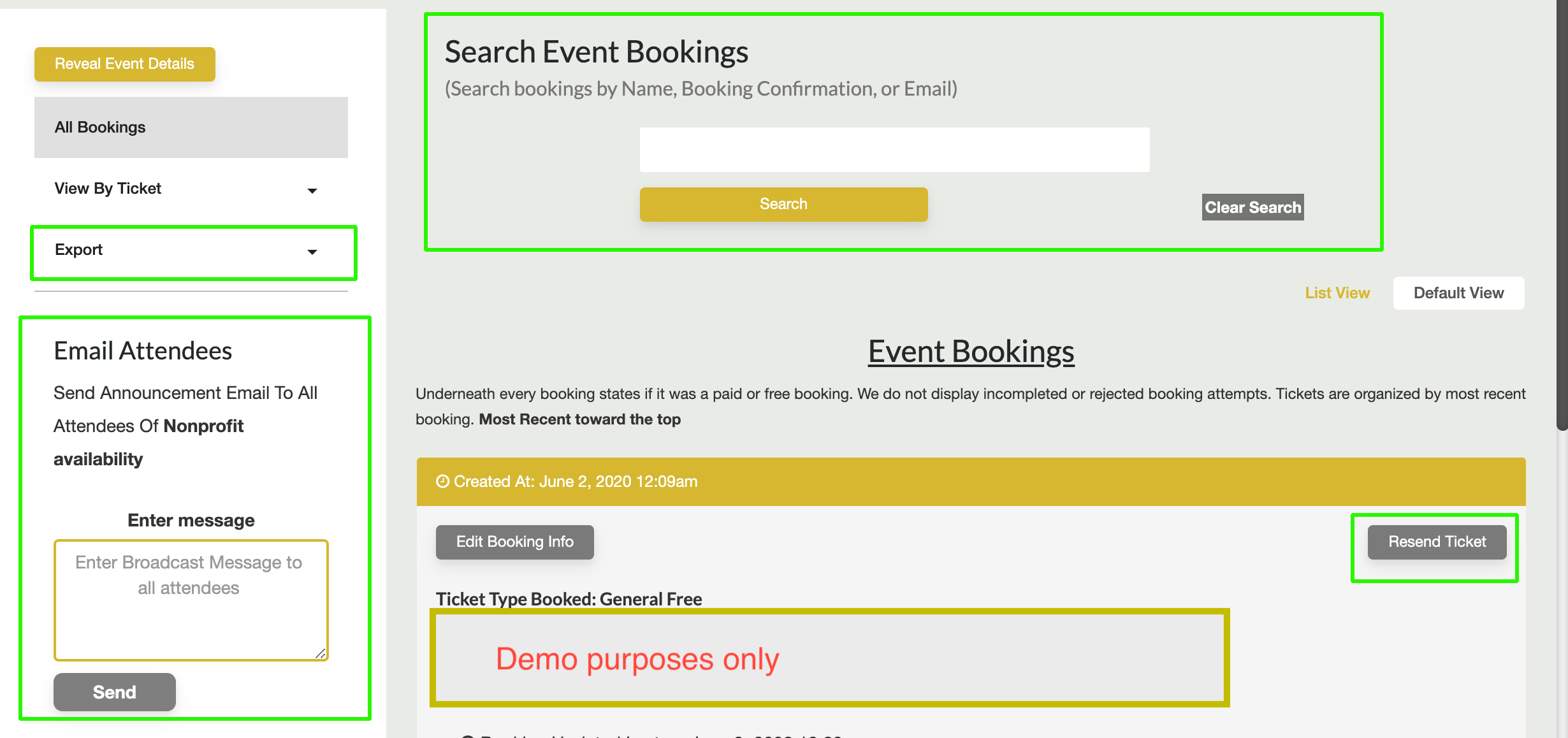 Dealing With Financials
Financials: (Accepting Payment and Applied Platform Fees)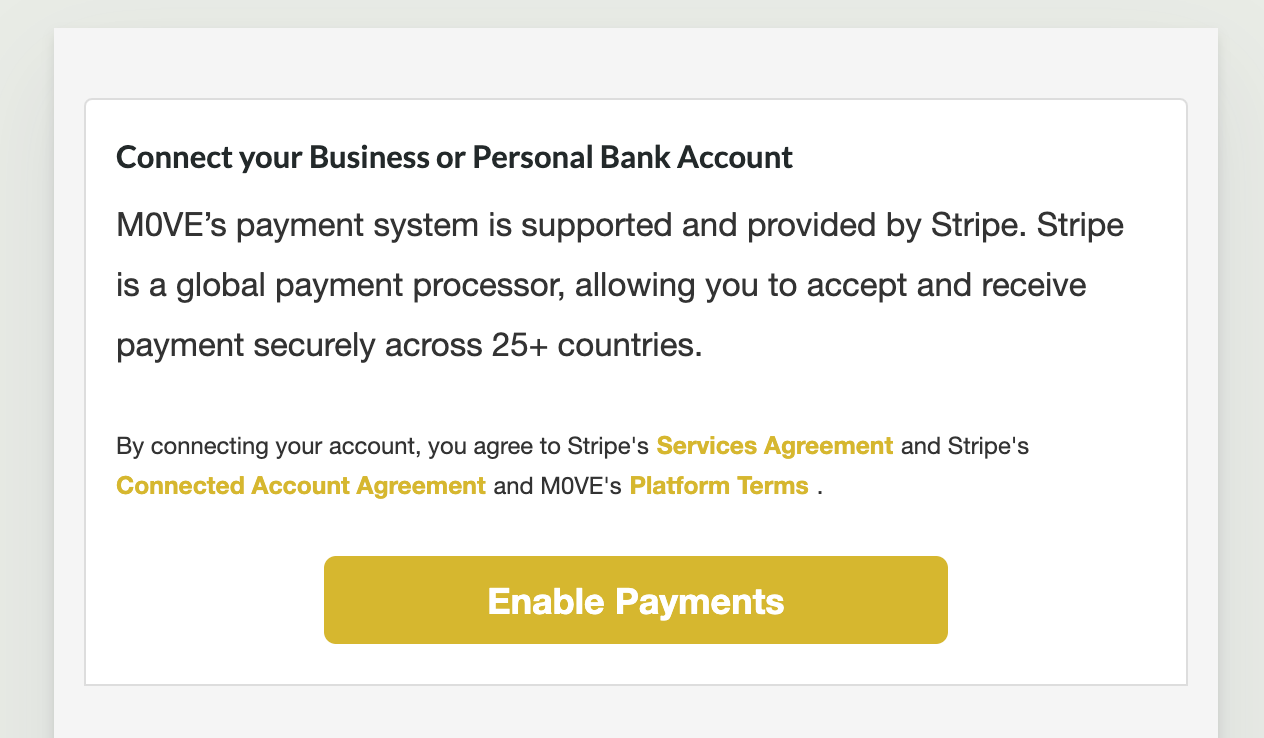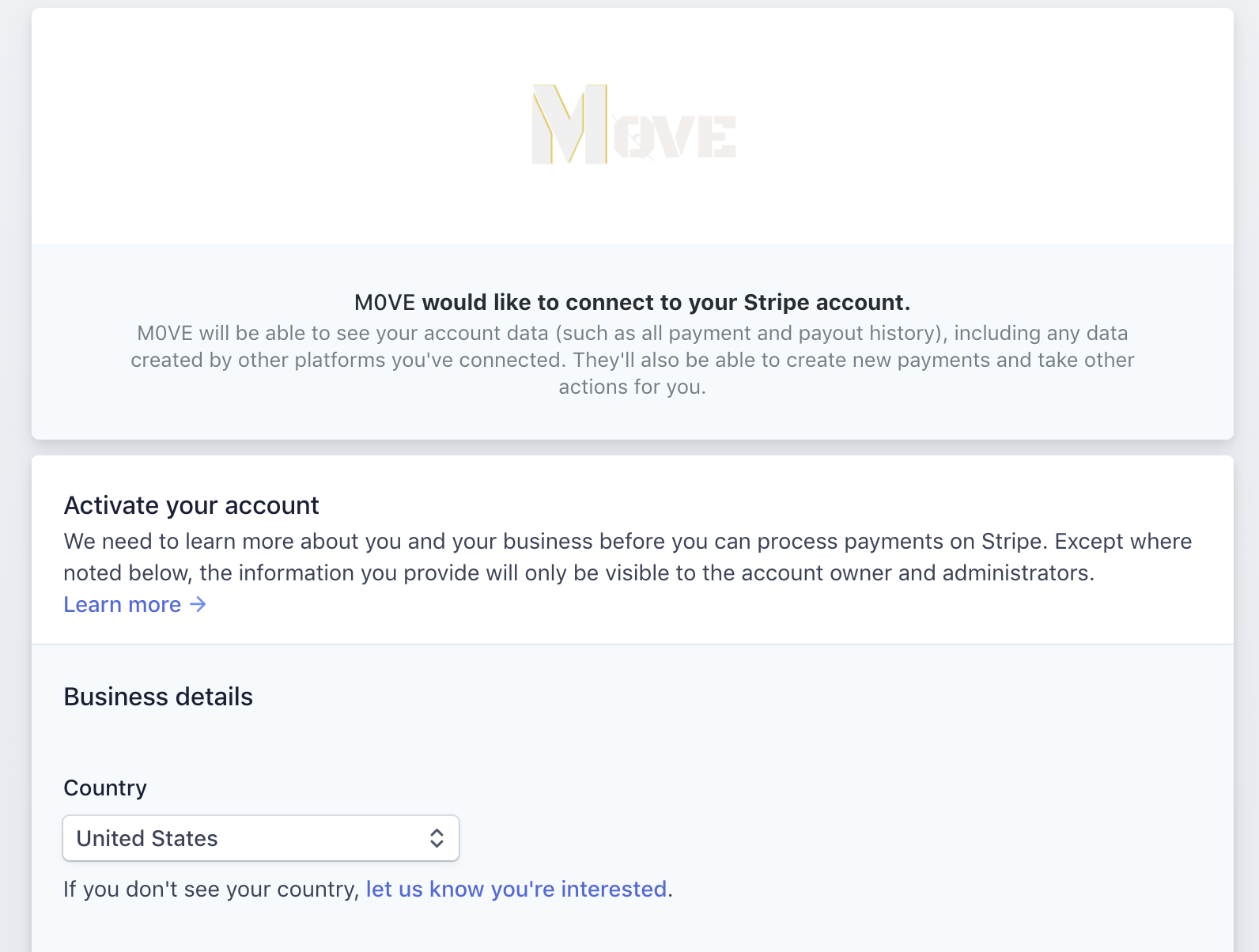 Enabling your account to receive payment is pretty straightforward. M0VE is supported by

Stripe

, a global payment processor that allows you to receive payment from over 25+ countries.

This allows you to receive payment in multiple currencies and have it securely delivered to your bank account.

When selling event tickets your total account balance from all of your event proceeds is displayed within the account overview drop-down. Transfers reach your bank account every rolling 3 business days.

We do not hold your ticket sales to a specific date or for a holding period.

For example, some platforms hold payment until the end of your event date or a week after. We apply no restrictions, instead, we partner with Stripe payments to ensure transactional safety and the validity of the businesses and individuals accepting payment within our platform.
App Fees:
When selling events you will be charged two fees. The first being our platform fee which is 75¢ per transaction. The second fee is the banking and transaction fee charged by our payment processor Stripe. The credit card processing fee is charged at 2.9% + 30¢ per transaction.

Fees example: Say you are selling a ticket at the price of $25.00.

When someone purchases a ticket, no matter the quantity they select, we only charge for that one transaction. If the customer purchases two tickets for a total of $50.00. M0VE applies a fee of 75¢ to that transaction. Stripe then charges 2.9% + 30¢ on that same transaction which results in $1.75. In total, the transaction would have a total fee of $2.50. Your account balance would reflect you received a payment of 47.50.
Refunds & Disputes
To file for a refund quickly as possible, you will need to file a support ticket or select the support or help tab within M0VE.
Please include the following when submitting.
Full Name

Email used for the purchase

Account Purchased From (User, who event you purchased ticket(s) from.)

Booking Confirmation ID

Transaction reference ID

Reason for refund
Including the account name you made the purchase from or the attached ticket/receipt of purchase along with a few details regarding the reason for the dispute and refund would be helpful.
We treat transactional issues very seriously, within the process of a refund we contact the user where the payment was received and keep contact with the originator of the dispute.
The quicker you file a dispute the better as time goes on, it'll be difficult to pin down your transaction and resolve the issue.